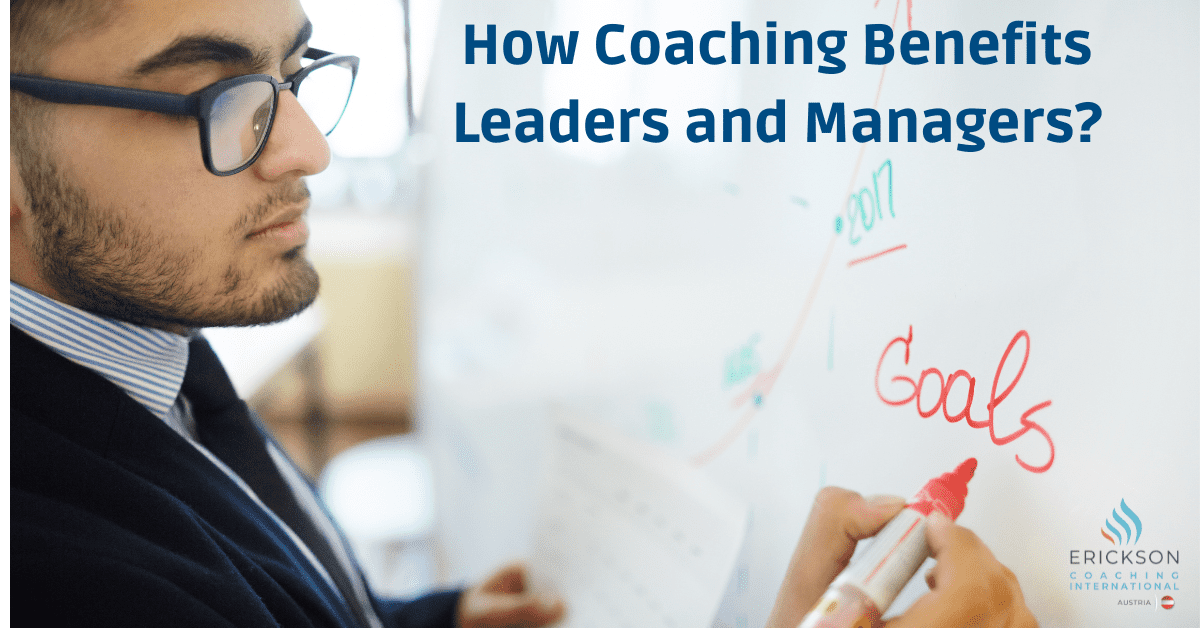 Leadership coaching is now the management model of choice in nearly half of all the Fortune 1000 Corporations in North America. That number is growing each year as advanced models of systemic managerial coaching take hold.
Today's executives are faced with mounting leadership issues as they attempt to navigate their way through unprecedented global change. The issues they face are multiple, yet unique to the 21st Century: the generational shift of an aging workforce, shareholder demands, increased corporate accountability and the demographics of personnel with a whole new set of attitudes, values, and beliefs.
Together, these create a difficult blend of push-pulls, which leaders must negotiate through on a daily basis. It is this mix of complex expectations that keep many executives up at night, and keep team meetings tense. Today, more than ever, executives require a personal coach.
The world is ready!
Leadership coaching can be likened to the managerial equivalent of the early days of the PC. The first national banks to fully computerize their data systems and fully train their personnel had a big leg up on all the rest. It's the same thing with executive coaching. With more than 40 percent of the world's Fortune 1000 corporations starting to go down this "skill-set" road towards managerial coaching approaches, the trend is not about to stop anytime soon.
The rising popularity of leadership coaching can also be attributed to technological advances over the past few decades which has produced quantum leaps in productivity increases. Gradually, this shift has created relationship gaps between corporations and their top executives, which is urgently moving them to develop productive ways for business and executives to work together as a new source of economic value.
In most cases, organizations supplement their current leadership training programs with situational coaching, starting with one sector or layer, testing the approach slowly. Many are using 360's for feedback and then continuing, experiment by experiment. 360-degree employee feedback provides a holistic view of an employee or situation. This is done by collecting feedback from managers, peers and other direct reports.
Leadership training supported by situational coaching primarily assists leaders to design a high-level capacity for visionary thinking, as well as the "soft skills" skill-sets to organize strong relationships with their direct reports and working teams.
Why is coaching beneficial for leaders?
Coaching skills enhance our ability to approach daily life with balance, mindfulness, and even playfulness. Leaders can count on Solution-Focused coaching tools to enhance their own creativity, as well as that of their team. Team facilitation workshops in corporate environments are especially useful where team awareness of coaching skills can make or break a project.
Solution-Focused managerial coaching produces significant productivity increases because it provides simple yet powerful systemic tools in a well-structured way. It is particularly effective because it puts the abilities in the hands of individual leaders and teams to design their own coaching results. Leaders take control of best practices at the organizational and operational levels. They discover leadership development tools, team effectiveness tools, and project initiative tools. All these approaches are designed to empower internal conversation so that effective leadership conversation follows hand-in-hand.
Successful Implementation
The best results happen when coaching programs are systemic, starting from the top leadership rung and applied with the chief executive officers taking part. Results move quickly when the coaching teams are cohesive, each working with the same tools and following a strategic direction that allows the corporation's top players to participate willingly in leadership 360's. It's a wonderful thing for players to see real performance change happening in their own boss. People on multiple levels become inspired quickly!
Corporate coaching leaders need to know their business well and follow an integrated coaching model developed for creating positive culture change. Solution-Focused technologies can be especially powerful for this because they combine rigorous training in "flow states" (recent brain-mind technologies), accelerated learning tools, NLP performance technologies, simple and superior assessment technologies such as 360's, and creativity skill-sets that truly develop emotional intelligence. Good corporate coaches are wizards at system thinking and can help teams move initiatives ahead by understanding the organization's whole cultural system by asking multiple questions and soliciting different points of view.
Skill-based coach training is essential for managerial effectiveness in these turbulent times. While it accelerates emotional intelligence and effective workplace communication, it also unleashes untapped creativity and innovation, which causes motivation and commitment to soar. This adds up to billions of dollars annually to the bottom lines or organizations choosing to take the coaching plunge!