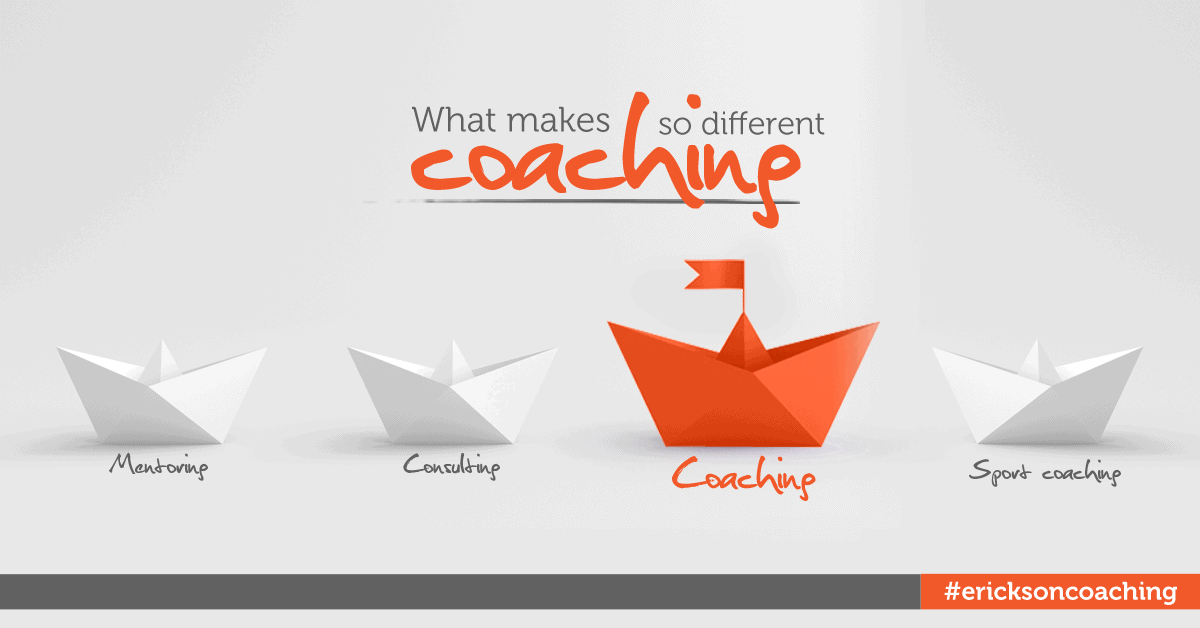 In our previous blog https://www.ito.co.at/en/coaching-blog/so-what-is-coaching/, we explained what is coaching and what are the most important coaching skills. But a lot of times, you can hear that people mix coaching with similar professions, that actually have different structures, methods and systems. We want you to have clear understanding of what coaching is and is not.
Coaching and Mentoring
There are some similarities that you might see between coaching and mentoring, as they are both typically one-to-one conversations aimed at facilitating some kind of development, but there are also significant differences. A mentor is usually a more senior person who shares experience and advises to a junior person working in the same field, or having the same problem. A coach uses questions and techniques to support the other person's reflection and practical learning. A good coach will let you find your own answer, and a mentor will give you one.
Coaching and Counseling
Counseling and therapy deals with personal problems and childhood experiences that might be the reason of someone's present behavior and actions – coaching addresses more on challenges in personal and professional life, and overcoming them. Counseling deals with a problem and is sought by people having difficulties, while coaching deals with the desired outcome and can begin with a goal or aspiration and is used by high achievers as much as beginners or people who are stuck. Finally, coaches help their clients get clear on what they want in the future, why they want it, and how they are going to achieve it.
Coaching and Consulting
Consultants diagnose the needs of an organization or individual and offer their own solutions based on their specialized expertise to 'fix' the problem. Coach doesn't offer solution, he/she lets the client find their own solution. Coaches also use tools and processes to help clients hold their accountability for achieving their goals.
Coaching and Sports Coach
Someone new to coaching might hear the word "coach" and think about football, basketball etc. Sports coaches generally are in charge, they are setting the goals, changing team members and creating the path to victory. Teaching, correcting, motivating and managing are all skills a sports coach would use. Professional life, business or executive coaching is the opposite; it's the client who sets the goals, creates the path to victory and is in charge of their own development – not the coach.
Coaching and NLP
Often people can't make a clear difference between coaching and NLP. It's due to two reasons. First one is the fact that a large number of NLP techniques can be used as support techniques in coaching and second reason is that many NLP schools expand their portfolio with coaching training without clear distinctions to NLP.
NLP is a methodology that deals with identifying, describing and applying successful strategies from one person to another or from one area of life to others. It studies how people react to personal experiences and how they give meaning and importance to experience through language and behavior. On the other hand, coaching is a structured method of communication that allows a client to identify the most important goals and personal values. Coach helps client in defining appropriate strategies and supports client in taking action steps to achieve the desired result.
You should also know that there are different areas of coaching like: business, life, health, executive, personal finance, lifestyle etc. Now we tickled your imagination. Follow our blog section https://www.ito.co.at/en/coaching-blog-uebersicht/,  so you can find out much more about coaching, coaching techniques and coaching in practice.
Also, find out more about upcoming coaching training "The Art and Science of Coaching" that will start in March.