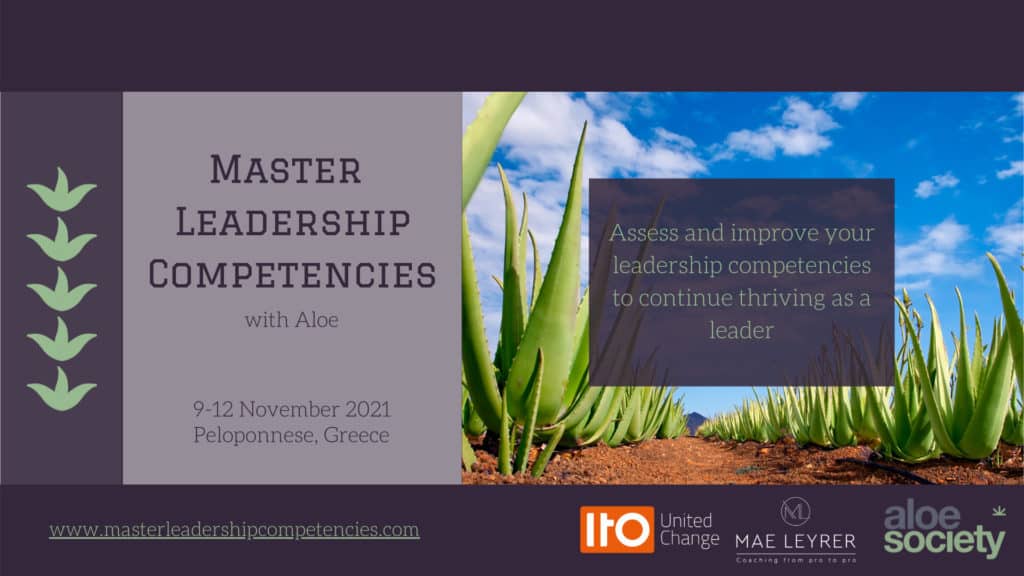 Being a leader is a challenge at any time, but the last two years have shed a whole new light on the role. Many skills that have been useful for years have retired overnight and new ones need to be developed on a daily basis.
The MASTER LEADERSHIP COMPETENCIES Programm will help you to continue to thrive as a leader in a new world affected by crisis. It is led by experienced managers who come with international backround and have successfully guided the companies entrusted to them through multiple crisis. The Programm delivers practical and immediate value through the Leadership Competencies Toolbox and provides you with a unique opportunity to experience leadership through aloe plants!
What you gain from the program:
Increased awareness of your strengths and weaknesses as a leader.
Practical toolbox to continue your development as a leader beyond the onsite days.
Improved leadership skills.
Unique experience of the power of storytelling which ties leadership to the aloe plant.
Exceptional international connections enriched by shared experience.
For more information on the program click HERE.
We look forward to meeting you on the Greek peninsula!
Dates: 9. – 12. 11. 2021
Venue: Smyros Resort, Greece