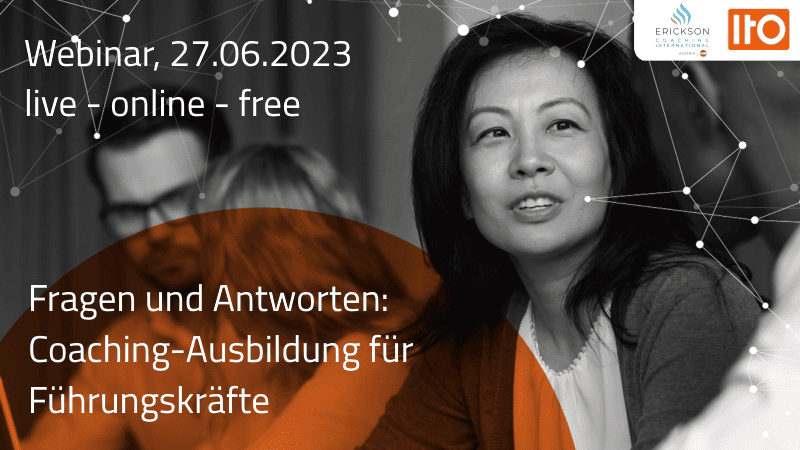 Learn in this interactive online event how coach training for leaders can change your life and career.
When: 27.06.2023, 4:00 p.m. – 5:00 p.m.
Language: German
Motivated employees with a desire for more personal responsibility. Efficient communication and trust within your teams. Better results through a truly agile mindset.
To achieve such things, you and your management have probably often thought about expanding the coaching skills of your managers.
A wide variety of questions arise – not only about choosing the most appropriate methodology, but also about practical implementation.
We cordially invite you: ask your questions in our webinar "Questions and Answers: Coaching Training for Leaders". Get first-hand answers from Beatrix Graschopf, Head of Human Resources Group at Vinzenz Group and Miglena Doneva-Doncheff, Training Manager Erickson Coaching Austria.
What awaits you::
Brief insight into the practice-oriented methodology of Erickson Coaching
Experiences of Beatrix Graschopf, graduate of the coaching training, how she implements what she has learned in her everyday work as a manager
Answers from Miglena to all your questions about coaching training for leaders
Answers from Beatrix to all your questions about the use and results in practice
You are welcome to send us your first questions in advance.
All webinar participants will receive a discount voucher for an Erickson Coaching training in 2023!