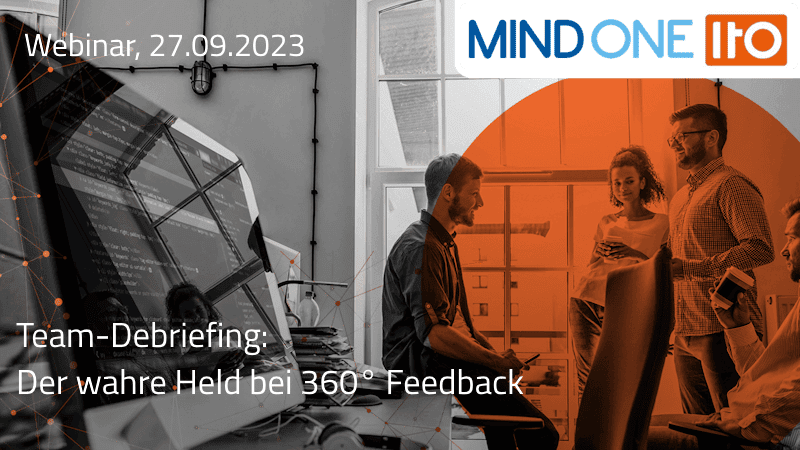 We invite you to learn more about the 360° feedback success factor team debriefing in our webinar.
When: 27.09.2023, 4:00 p.m. – 5:00 p.m.
Language: German
An effective feedback culture means that 360° feedback does not end with the handover and discussion of the results report. Because after that, the actual development process begins.
Managers receive support for successful implementation with the moderated team debriefing.
Learn more about the success factor team debriefing first hand from Torsten Marx, Head of Team Contract, Procurement and Administrative Law at Österreichische Post AG and Marika Sokol, CEO ITO United Change.
What awaits you:
How does a team debriefing support the understanding of the 360° results?
How does it help to effectively establish the feedback culture?
What ensures a focus on solutions and achievable results?
What is the benefit of external moderation?
What are the advantages of the team debriefing for the leader?
What are the advantages for the team?