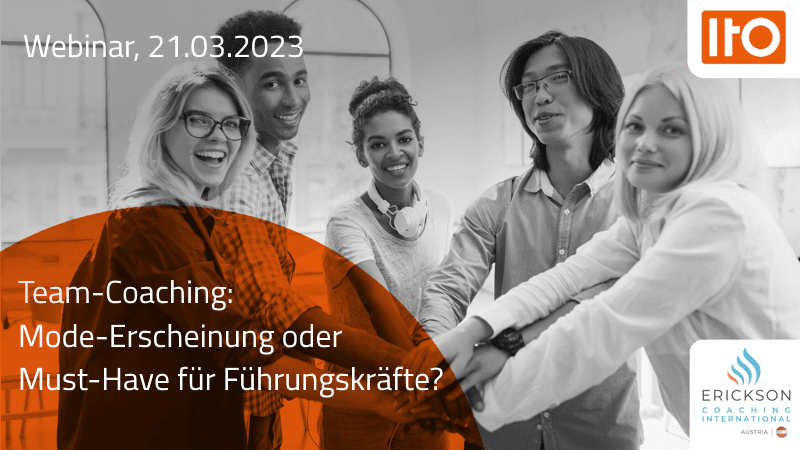 Learn how coaching and coaching techniques help teams develop creative solutions and effectively achieve goals in this interactive online event.
When: 21.03.2023, 4:00 p.m. – 5:00 p.m.
Language: German
Is team coaching a modern buzz word or is it backed by in-depth knowledge and necessary skills that leaders can use to achieve team goals and high performance in an inspiring environment?
ITO's experience shows that the use of the right methods creates the necessary environmental conditions to enable the development of a high performance team.
In this webinar, learn how to apply the principles of coaching to an entire team.
What awaits you:
What is Team Coaching?
What is a High Performance Team?
How to design the way to a High Performance Team?
What are team coaching best practices?
After registration you will receive a confirmation and your access link.