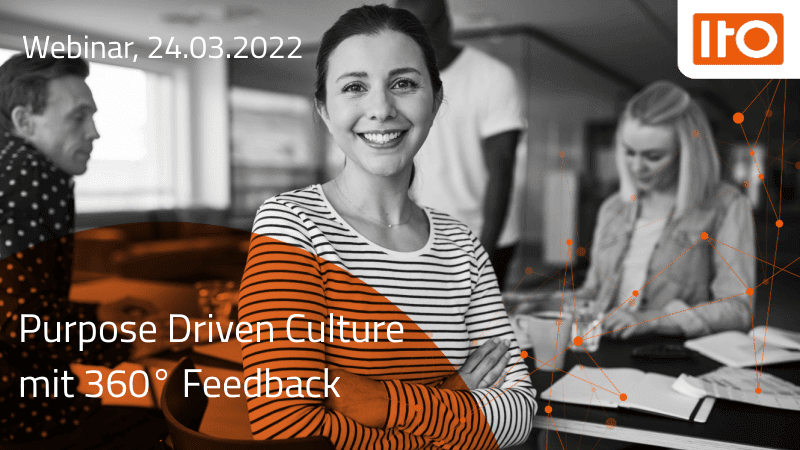 360° feedback as a basis for purpose and culture management
Experience in this free online webinar why we are convinced that 360° feedback should be implemented as standard in every company.
When: 24.03.2022, 4:00 p.m. – 5:00 p.m.
Language: German

Register here for free!
Do you want to implement targeted and effective leadership development measures and make success visible? Do you want to design, drive and evaluate a healthy high performance culture?
Then this online webinar is ideal for taking your work as an HR expert and change manager to a new level!
What awaits you:
What does 360° feedback have to do with performance management and a performance culture?
How must the overall 360° process be designed to achieve the necessary impact?
Can 360° feedback be understood as an innovation driver?
What contribution can 360° feedback make to the roll-out of leadership models and corporate values?
What are best practices?
After registration you will receive a confirmation and your access link.