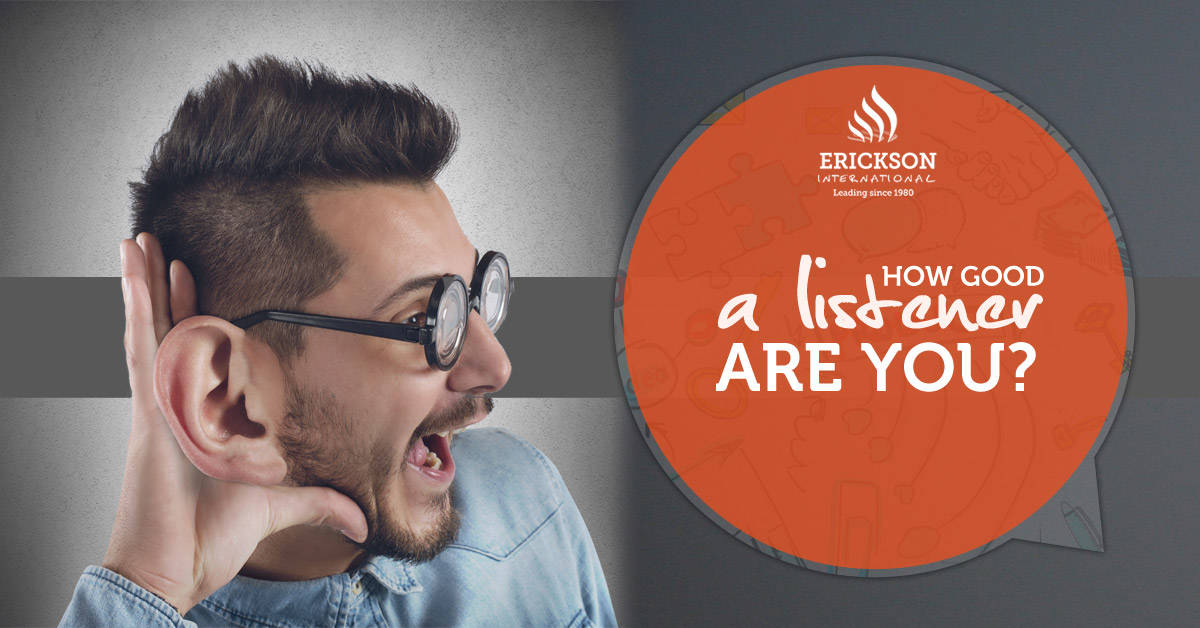 Active listening is listed as one of the key competences in coaching, according to International Coaching Federation (ICF). Active listening is defined as:
"The ability to be fully focused on what your client is saying or not saying, to understand what was said within the context of your client's wishes, and support your client's expression of his own personality."
Have you ever noticed that, when you talk to someone, you are already preparing your answer in advance, without letting the other person even finishing the sentence or thought?
This is what we call "The first level" of listening – a situation in which you do listen, but you are distracted and your involvement is at minimum. Even if you are having an excellent conversation with someone, this conversation may turn out to be even more valuable and effective if you concentrate all of your attention to listening. Practicing this requires a whole new level of listening, in which all of your attention is directed towards what the other person has to say, avoiding all possible distractions and focusing entirely on that person speaking.
Active listening in coaching
One Part of the training "The Art and Science of Coaching" is dedicated to the process of understanding different levels of listening, in order to enable participants to engage and connect with their clients in a way that makes possible for them to achieve required results and make progress during the coaching sessions. When a coach works with his clients, guiding them through the conversation by using powerful and open-ended questions and by using clients' way of speaking in order to reinforce their goals, results and plans – then we can talk about "The second level" of listening. This kind of approach enables the clients to take lead in the conversation and identify their results and required goals. After that the coach helps his clients to set the action steps through which they will start a process of achieving their goals. Active listening plays a vital role in enabling a conversation that is client oriented and aimed at his goals.
Active listening in leadership
Being fully present during a conversation is essential for taking part in a conversation that is focused on achieving valuable results. Active listening is helpful in any kind of conversation – when we listen closely, pay attention and truly understand what our conversational partner says, the communication flows easily, leads to interesting questions and honest answers.
If we become better listeners, we can become better leaders too.
Learn more about coach training "The Art and Science of Coaching" on this link – ABOUT COACH TRAINING